Poly Hardware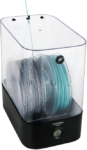 PolyBox™ is a dry storage box designed to provide the optimum environment for 3D printing filaments. The PolyBox™ is compatible with all 3D printers and can house two 1kg spools or one 3kg spool.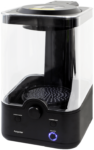 The Polysher™ is a desktop post processing unit designed to remove layer lines from PolySmooth™ and PolyCast™ prints. The Polysher™ uses Polymaker's Layer-Free™ technology to create a fine mist of alcohol which evenly smooths the model.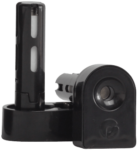 The nebulizer is the core of the Polysher™, it creates the fine mist of alcohol which evenly smooth the PolySmooth™ model.