EinScan-SE
Description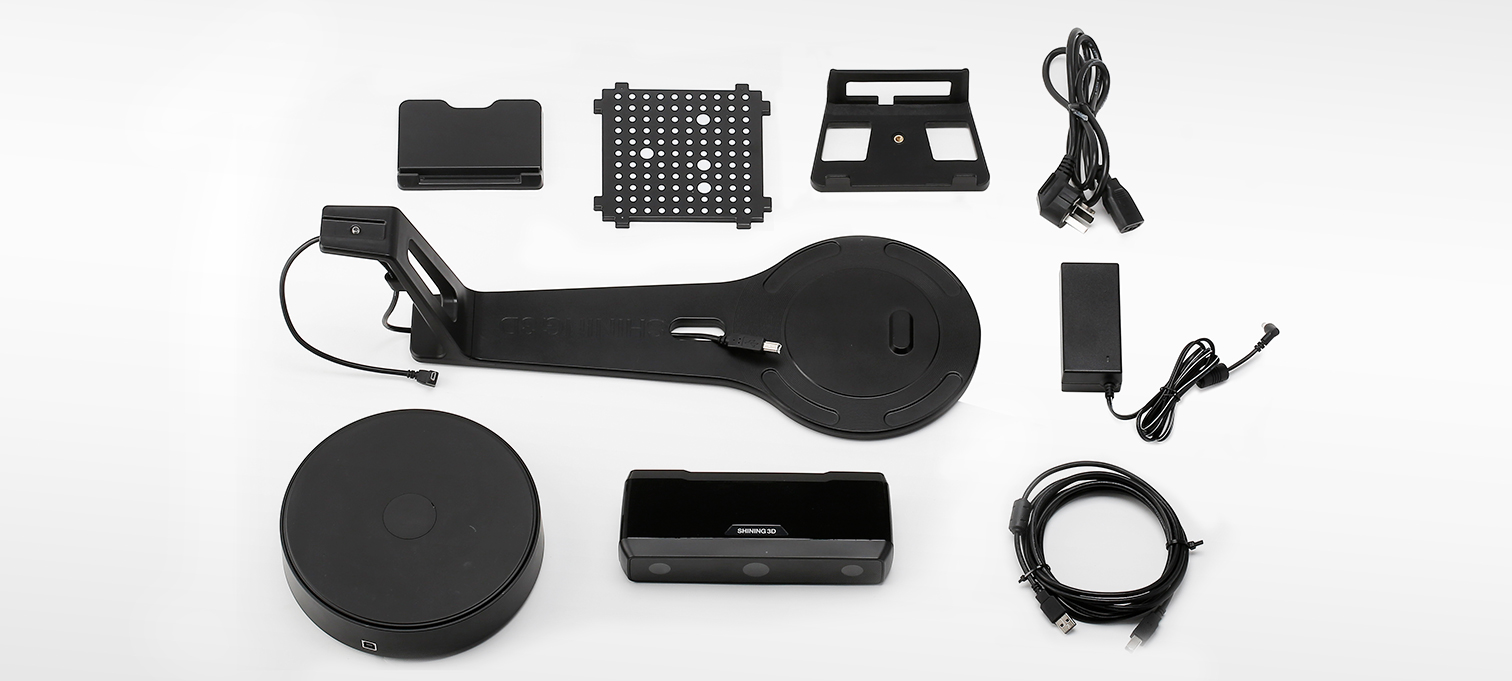 The EinScan-SE is a cost-effective 3D scanner launched in April 2017 as the new version of the EinScan-S, the acclaimed desktop 3D scanner. With a new design and improved performance, the EinScan-SE is a multi-functional plug-and-play 3D scanner is an important addition to the entry-level 3D scanner market.
Safety in Use
Visible white light, no laser, eyes secure for children.
Fine Details
Every scan generates a high-quality 3D data.
Reconstruct the real geometry of the object with fine details.
Easy Operation, User Friendliness, and Faster Scanning
One-click scanning
Automatic calibration with no rigid set-up required
8 seconds for a single scan
2 minutes for a 360-degree scan under auto scan mode
Scan Mode
Fixed Scan with Turntable
Fixed Scan without Turntable
Mode of Alignment
Feature; Manual; Turntable
Feature; Manual
Single Shot Accuracy
≤0.1 mm
Minimum Scan Volume
30 × 30 × 30 mm
Maximum Scan Volume
700×700×700 mm
200×200×200 mm
Range of Single Capture
200×150 mm
Scan Speed
<8 s
Point Distance
0.17 mm ~ 0.2 mm
Texture
Yes
File Format
OBJ, STL, ASC, PLY
Camera Resolution
1.3 Mega Pixels
Light Source
White Light
Stand-off Distance
290 ~ 480 mm
Computer Requirements (Required)
USB:1 ×USB 2.0 or 3.0; OS: Win10 (64 bit); CPU: Dual-core i5 ; RAM: 8G
Computer Requirements (Recommended)
Graphics card: Nvidia series;Graphics memory > 1G
Weight (packed)
4.9 kg
Dimension
570×210×210 mm
Power Supply
40 w
Input Voltage
DC:12 v, 3.33 A
Calibration Board
Standard
Turntable
Standard
Load Capacity of Turntable
5 kg